Do you need to install Microsoft Teams on Linux Mint? In this short guide, I'll show you how to install Microsoft Teams on Linux Mint in two ways. At the moment of writing this article both ways install one and the same version: teams_1.3.00.25560_amd64
Step 1: Install Microsoft Teams from Software Manager
Microsoft Teams is available for installation from the Software Manager. In order to install it from there you can follow:
Menu
Software Manager
Search for Teams..
Open Microsoft Teams
Click Install
Install the dependencies
Note: Be aware that several versions exist in the Software Manager.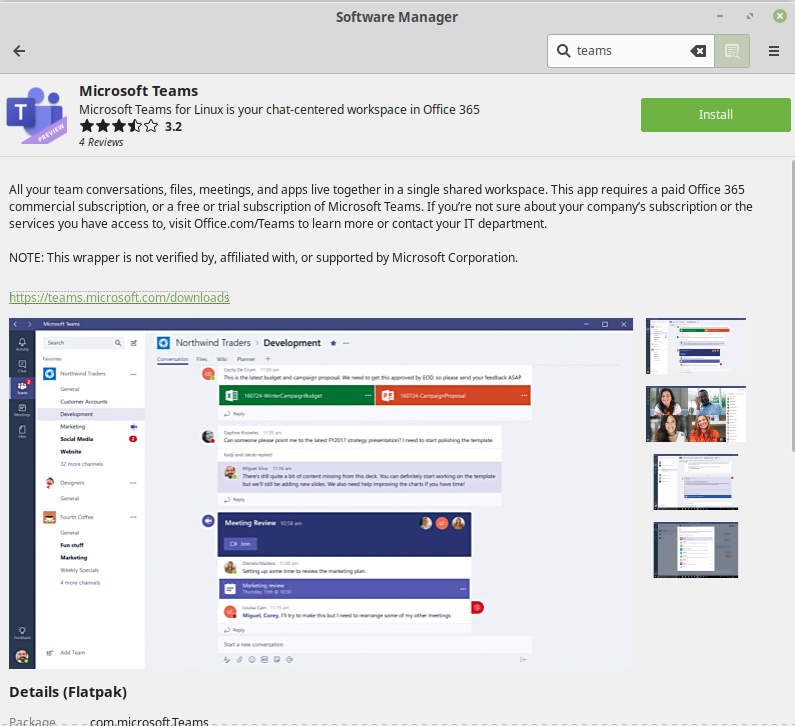 Step 2: Download and install latest Microsoft Teams
If the previous solution is not working for you or you would like to get a newer version than you can follow next steps in order to install it.
2.1. Download Microsoft Teams for Linux Mint
Linux Mint works with .deb files and Microsoft Teams .deb file is available here:
Click on: Download for desktop
Click on: Linux DEB (64-bit)
2.2. Install Microsoft Teams
After clicking on the last link there are two option:
Download the file and open it later
Open the file with Package Installer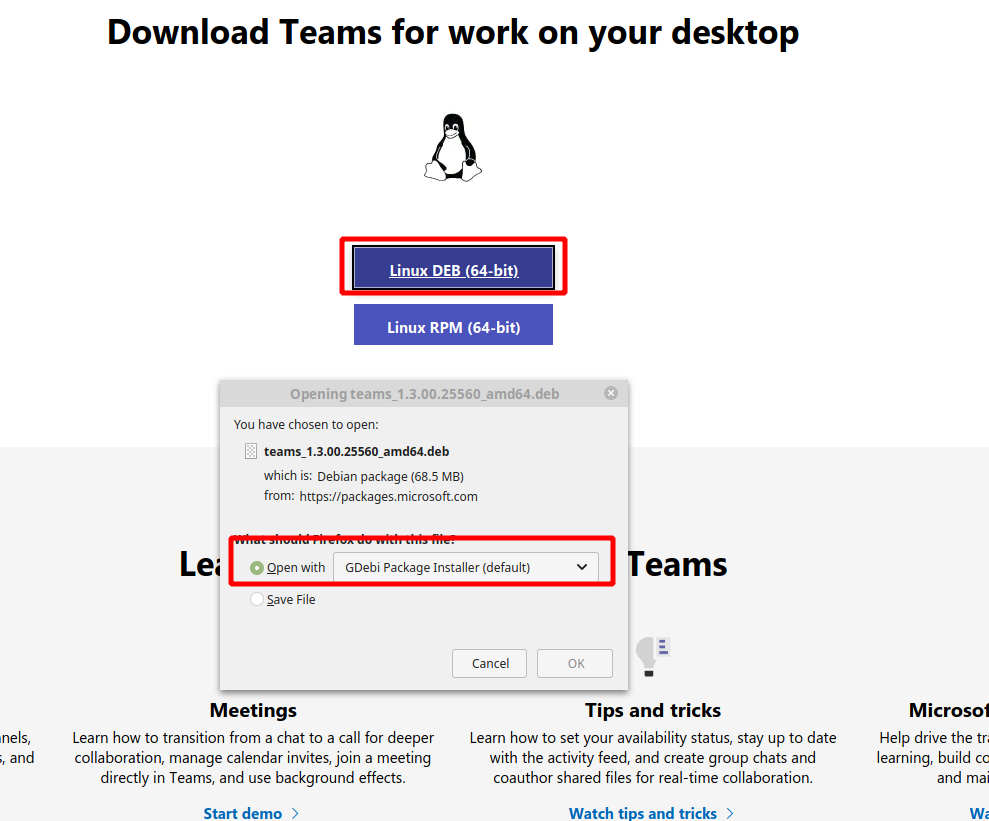 Once the package is open with Package Installer you need to click on Install Package.
When the installation is started
You will be prompted for your password
After successful installation - you can see the install button is changed to Reinstall package.
Step 3: Start the Microsoft Teams
Now the Teams can be started from the main menu:
Linux Mint menu
Internet
Microsoft Teams
or by typing teams in the terminal.
You need to enter your email address and password in order to logon.