A friend of mine complaint about very low sound from his favorite app. He has several sound applications which produced different sound levels for one and the same songs. According to him the application preferences and sound settings were exactly the same.
The application which we test were:
The volume difference was about 50 % higher for one of them.
What was the problem?
There is an audio control for Linux Mint(also for Ubuntu) which is called Pavucontrol. You can install it from the software manager or from the terminal by typing:
sudo apt install pavucontrol

Open it by:
from the start menu / search for pavucontrol
press ALT + F2 - type pavu , then tab and finally enter
from the quick launch sound icon / Sound settings
Now you need to navigate on tab Applications
Check the application volume levels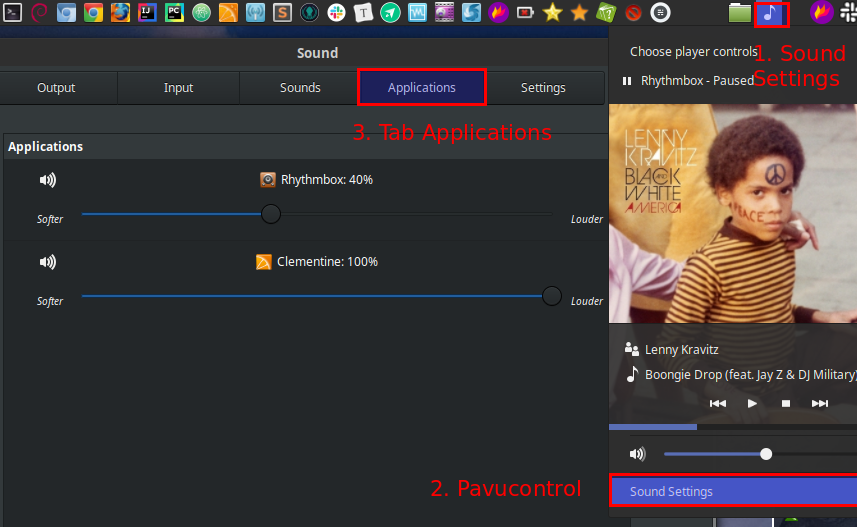 If you still have problems with Linux Mint or Ubuntu and your sound you can check this article: Linux Mint identify, fix sound problems, set default device
or this video:
Linux Mint/Ubuntu identify, fix sound problems, set default device